Posted by
amani87 on 2007.12.26 at 11:53
Hokay, so. I've never really maintained a community before (with the exception of a music one, which doesn't count, because it was really established before I did that). Thus, I'm very much clueless about how to make this community thrive, to be quite honest.
I do know that
a) we need a FIERCE layout. If anyone is good at that, holla!
b) icons
Moving beyond aesthetics, I'm not sure how this community should work. I did a few LJ searches for other communities interested in "fitness" or "working out",and (hecka shocking), the most active ones are anorexic communities. Which, um, no. I don't want this to be a "oh my god i had a tall lite frappuccino and i want to purge" sort of community. I want it to be a motivating factor in increasing our individual level of ferocity.
So, if you have any ideas/suggestions/etc, COMMENT!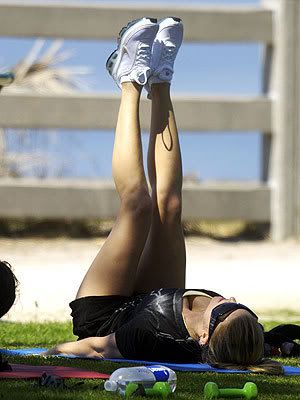 FOUR TRES TWO UNO!